Impressions of the First Vision Poetry Contest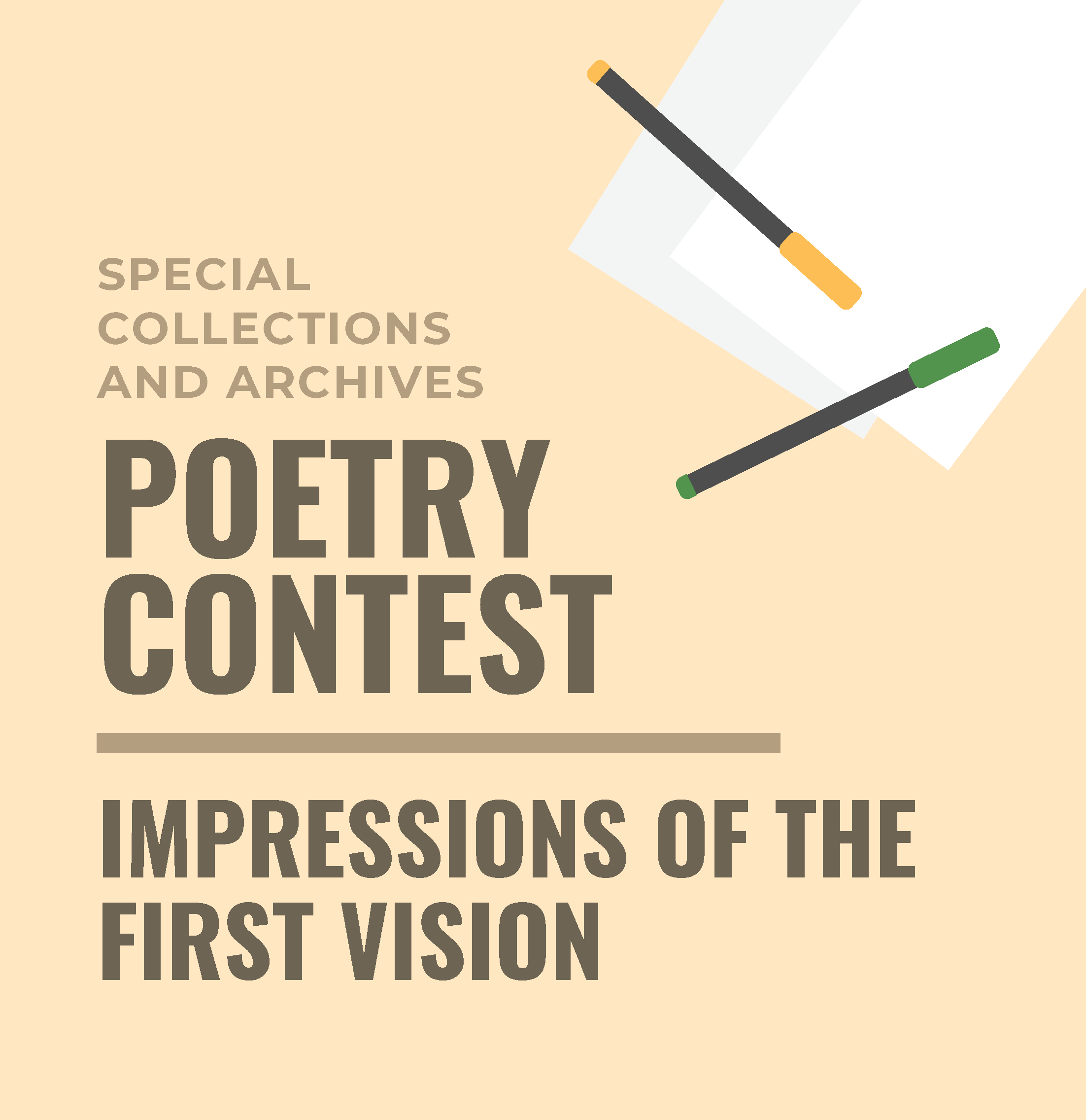 Submit your poem about or inspired by the First Vision to Special Collections on the 2nd floor of the McKay Library (MCK 220) or via email to specialcollections@byui.edu with "Poetry Contest" in the subject line.
We encourage students and employees from all majors to participate and have their work displayed in the First Vision Exhibit coming to Special Collections starting March 30. Prizes will be offered to winners.
Accepting submission now-May 14th
Winners announced May 28, 2020